The thinking behind Reach2Teach AFIT
Reach2Teach is brought to you by CourseWeDo.com, the training division of Worth Publishing Limited. Using our resources and experience developed for over twenty years, we wanted to produce an intervention tool that promoted the inclusion of every child in mainstream education: a tool that was evidence-based and founded on attachment and trauma informed understanding of the needs underlying behaviour. To do this we realised we needed an online pupil profile platform or dashboard which contained all the relevant information on a pupil struggling to settle to learn for whatever reason, including strategies that are being deployed to support that pupil. We realised too, that the information on this platform needed to be shared by key personnel at school and also with any outside agency concerned about the well-being of the pupil, and transferable, if the pupil moves school: all this within secure GDPR regulations.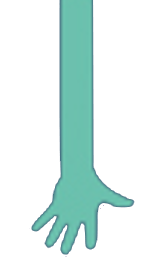 Reach2teach draws on Worth Publishing Ltd
Worth Publishing Ltd is one of the UK's leading supplier of books and training materials to help vulnerable and disadvantaged children for over 20 years. Our authors, Heather Geddes, Louise Michelle Bomber, Daniel Hughes, Margot Sunderland, Marie Delaney, Andrea Perry, Ann Dix, Sheila Mulvenney and many more, have led the Attachement Aware and trauma informed field for many years

Interactive Quizzes
Interactive quizzes can be used as assessment tools to identify your learning needs or to confirm that learning. Courses can be personalised to create bespoke training opportunities that fit with the training needs of you and your team.
Find out more
Attachment Aware Schools Collection
Our innovative and highly respected Attachment Aware Schools Collection®- practical, accessible and cutting-edge guides - inspired a generation of multi-disciplinary practitioners in the frontline. Our materials are written and edited by (and for) therapy and education professionals working with children affected by attachment difficulties and developmental trauma. The materials incorporated in all our affordable courses and programmes are used as a base for the work of many practitioners, local authorities and trainers both national and international.
Find out more
Events
We deliver events across the UK and CourseWeDo authors and practitioners can also be invited to speak at your training event. Please take a look at our Resources and contact us to arrange a bespoke event, presentation or course for your organisation or group.
Contact us